VC80 VEHICLE-MOUNTED COMPUTER
With the VC80, you can give operators in material handling vehicles mobile access to the desktop applications they need to complete tasks faster and more accurately. You get full Windows support in a super rugged design built for your toughest indoor and outdoor environments — from warehouses and distribution centres to airports, seaports, railway yards and more — plus the fastest wireless connections available to keep workers connected to your data and business applications. And with its compact design and flexible mounting options, it's easy to install in forklifts, clamp trucks, yard mules, cranes and more. The VC80 — real desktop power for your material handling vehicles.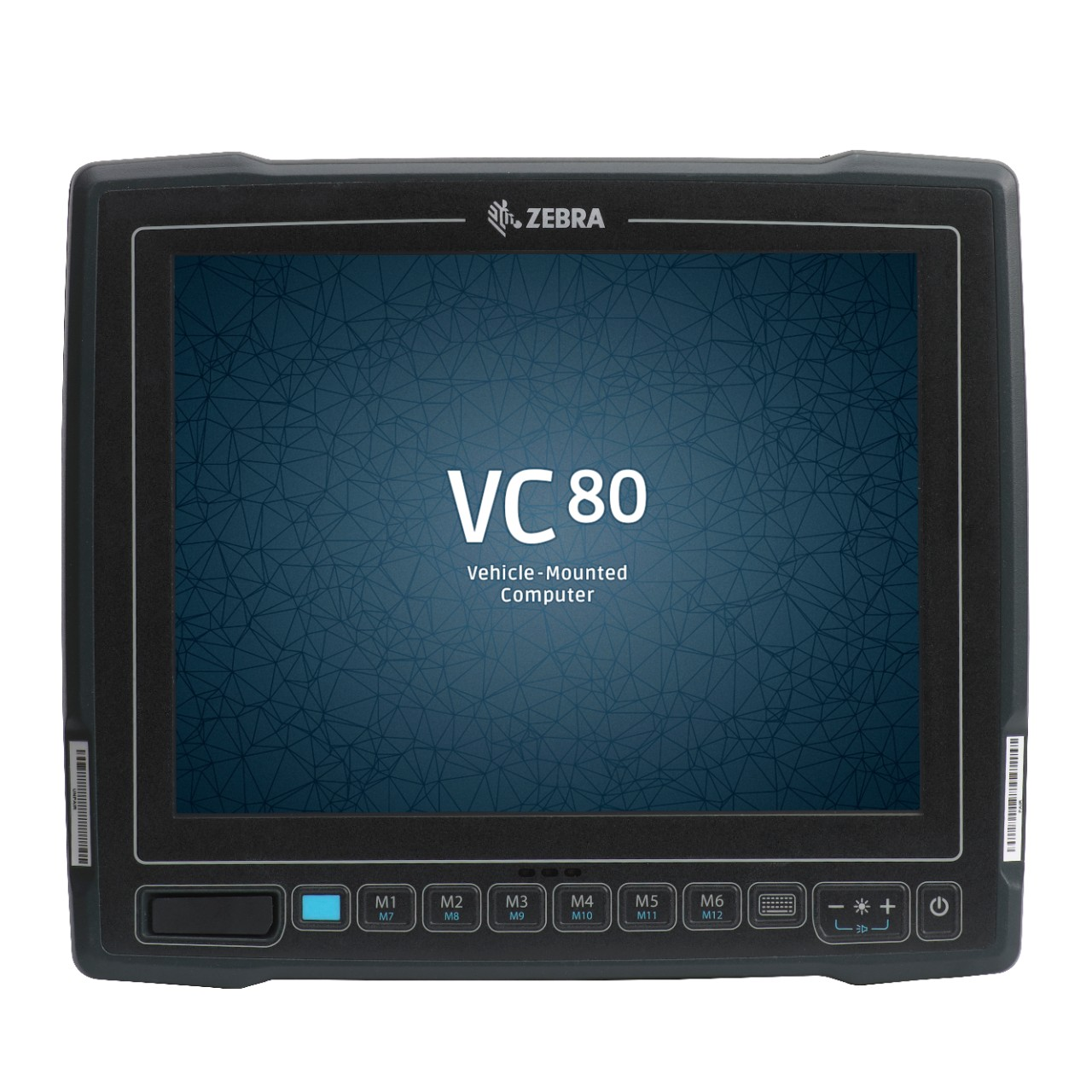 FREEZER-READY FOR THE COLDEST SUPPLY CHAIN
You get true frost and condensation free operation with touchscreen, board and battery heaters, plus smart temperature sensors that automatically control heater and heating speed
Easy to see indoors and outside

Choose either 1,000 NITs for a super bright screen that is easy to see outdoors or 400 NITs for indoor operation.

Fits in virtually any warehouse/material handling vehicle

Multiple mounting options, including standard RAM mounts combine with a compact size for an easy fit and easy mounting, even in the smallest vehicles. And a 10-second quick release mount makes it easy to move the VC80 to another vehicle during vehicle maintenance or device repair.

Maximum rugged design

The VC80 is ready for your toughest environments, with dust-and-water tight IP66 sealing, sealed connectors, and extreme temperature, shock and vibration testing.

Designed for voice in your loudest environments

The very loud front facing speaker and instantly accessible volume control make it easy to hear scanner feedback and app notifications.