3600 Series Ultra-Rugged Scanners
Introducing the Zebra 3600 Series, a new class of industrial scanners that deliver the unstoppable performance you need to raise productivity to the next level in your warehouse. The 3600 Series delivers:
Ultra-rugged design for unprecedented durability in ultra-challenging environments.
Superior scanning performance on virtually any barcode in practically any condition – period.
Unrivaled management tools that reduce management time and costs to a new low.
Twelve corded or cordless models that can scan nearer and farther than their competition.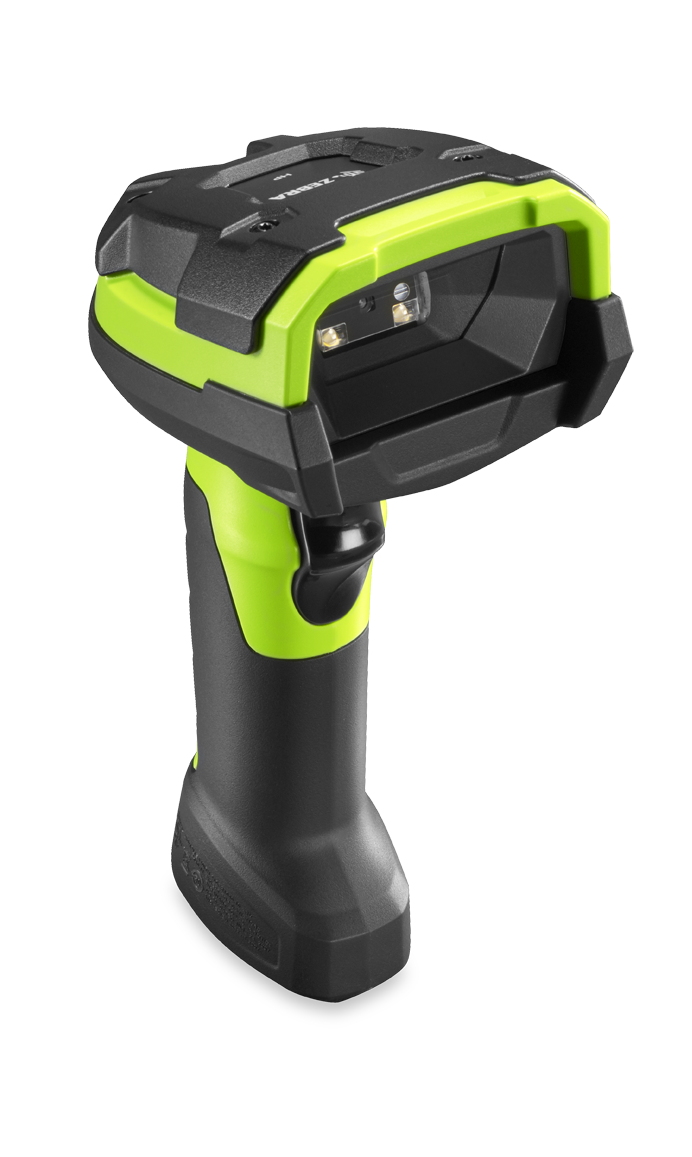 FEATURES & BENEFITS
Give your workers unstoppable performance in the toughest environments with the corded DS3608-HD and cordless DS3678-HD ultra-rugged 1D/2D handheld scanners. You get lightning fast capture of the small and dense 1D and 2D bar codes common in electronics and medical equipment manufacturing as well as standard printed barcodes in virtually any condition; a multicode feature that can capture up to 20 barcodes on one label simultaneously; a design that is practically indestructible; plus unrivaled manageability that makes staging and everyday management easier than ever.
DS3608-SR Corded/dS3678-SR Cordless 1D/2D Standard Range Scanning

Designed for near-range capture of 1D/2D barcodes, from near contact to nearly 5 ft./1.5 m.

Ideal for shipping and receiving on the loading docks, small item pick and pack, plus manufacturing work-in-process.

DS3608-SR Corded/dS3678-SR Cordless 1D Linear Imager

Designed for near-range reading of 1D barcodes.

Ideal for shipping and receiving on the loading docks, small item pick and pack and manufacturing work-in-process.

DS3608-Hd Corded/DS3678-Hd CordleSS 1D/2D High density barcodes

Designed to capture high-density 1D/2D barcodes — including tiny dense codes that are barely visible to the naked eye.

Ideal for protecting product quality on the electronics and medical equipment production line — ensures workers use the right product components at the right time, every time.

DS3608-HP Corded/DS3678-HP Cordless 1D/2D High performance for barcodes and more

Designed for mid-range reading of 1D/2D barcodes 40 percent farther than the DS3608-SR/DS3678-SR — up to 7 ft./2.1 m away — with the flexibility to capture photos, documents, signatures and OCR.

Ideal on the loading docks for fast processing of incoming and outgoing shipments — from reading shipment labels for instant reconciliation to capturing signatures for proof of delivery and photos for proof of condition.

DS3608-DP CO RDED /DS3678-DP CO RDLE SS 1D/2D Direct Part Marks

Designed to capture virtually every type of direct part mark (DPM) and 1D/2D barcode.

Ideal for track and trace, maintenance, warranty service and product authentication on the industrial manufacturing production line.

DS3608-ER CO RDED /DS3678-ER CO RDLE SS 1D/2D Extended Range Scanning

Designed to capture standard and extra-wide 1D/2D barcodes over an industry-leading extraordinary range — from 3 in. to 70 ft. — 35 percent farther and 60 percent closer than competitive models.

Ideal in warehouses and ports, where workers need to capture small to very wide barcodes on items at close range as well as items on upper warehouse shelves or stacked containers in a rail yard or port.