Smart features for the field or your location
Work more efficiently and better serve your customers by giving your employees enterprise-class handheld computers that survive life in the field or shop floor, communicate and access information in real time - yet are every bit as refined as a consumer device.
The TC70/TC75 is the professional-grade Android device built from the ground up for the enterprise.
4G/LTE (TC75 only) and 8.02.11a/b/g/n connectivity for anywhere, anytime access to information
Zebra's Mobility Extensions (Mx)
Mobility DNA, a suite of mobility enabling applications, development tools and utilities
Most advanced scan engine with longer range date capture capability
Rugged and ready for every day enterprise use inside and outside the four walls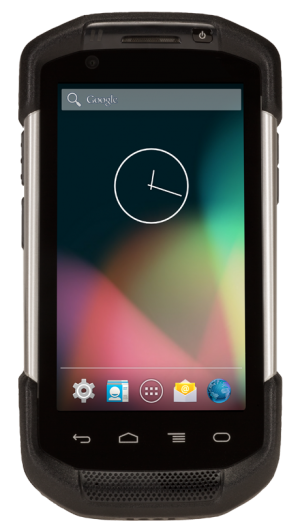 Now, you can give them both with the TC70. Extensions (Mx) turns AndroidTM into a true enterprise-class operating system. The rugged design holds up even in the most demanding environments and the TC70 can double as a two-way radio. You can automate the capture of just about any type of business intelligence with the embedded scanner and camera. The full complement of accessories and cutting edge technology will serve your business for years to come, for an unsurpassed return on investment. Better serve your customers in retail, manufacturing, and operations with the TC70. Real competitive advantage — delivered.
YOUR FRONT LINE, TO A SMARTER ENTERPRISE

Your employees need enterprise class handheld computers to communicate and access information seamlessly in order to work more efficiently and better serve your customers — yet they want a device that is every bit as refined and easy-to-use as their own consumer devices.