SELECTING THE RIGHT MOBILE DEVICE: MAKE AN INFORMED DECISION ON MOBILE STRATEGY AND MAXIMISE ROI
PURSUING A MOBILE STRATEGY IS CRITICAL TO BUSINESS SUCCESS. HERE WE DISCUSS THE KEY CRITERIA FOR THE VERY BEST RESULTS
---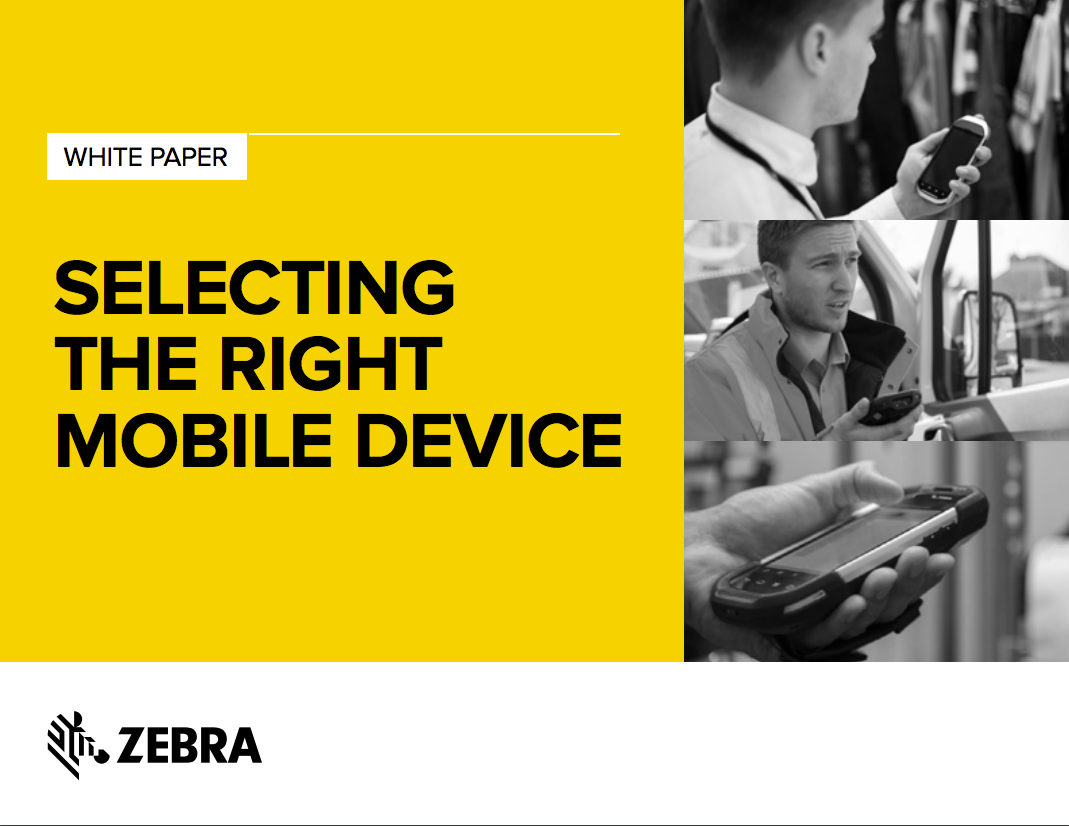 It's a simple truth, understanding your business needs is essential to selecting the right mobile device, and you can't afford to get it wrong. Pursuing the wrong mobile strategy has the potential to undermine your security, drag down your efficiency and threaten your ROI. To avoid such consequences, you need to carefully evaluate your options, including:
• Enterprise Devices
• Consumer Devices
• Bring Your Own Device (BYOD)
This paper can help you avoid unnecessary operational costs and ensure you make the right decisions to maximise your mobile efficiency and limit the impact on your bottom line. Laying out the mobile device plans available to you and the critical criteria you need to avoid the biggest pitfalls, this is a resource you can't afford to miss.
Get the TC51/TC56 specification sheet >
Learn more about the rugged smartphone that maximises TCO >
---